3 Reasons to Have a Metal Roof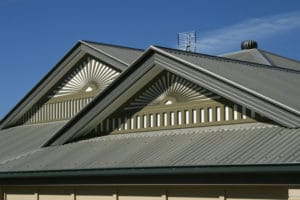 Most people don't think about their roof until there is a problem with it. Most of the time the roof is overdue for repairs and is pretty outdated. Besides the curb appeal of a new roof, there are other concerns homeowners have these days. Low maintenance, long lasting, and energy efficiency is largely important. The below reasons to have a metal roof, should help in guiding your decision to make a change to your home.
Metal roofs of today are made better than they ever have before. Besides the colors and styles they come in, they are built stronger than ever. Going the metal route will last you about 60 years. This is a great feature to have on your home, especially if you plan on staying there for many years or are selling. These styles of roofs also come with a warranty, which if there is ever a problem, you don't have to worry about the expensive cost to fix it.
The energy savings that come with a metal roof are a great incentive. Specially formulated paint pigments applied to the metal create "cool roofs," or surfaces that reflect and emit the sun's energy rather than soaking in the heat and trapping it in the attic. Granted it all depends on where you live and the climate of the area. Something else to think about is your insurance. There are discounts that can be added to your homeowners insurance for having a metal roof.
If you live in an area with seasons, then having a metal roof will really come in handy. The winter months are when metal roofs work hardest. They are designed with grooves in them that shield snow and sleet, reducing the amount that will pile up on your roof and cause issues. There is also the underlay for metal roofs that stand out. The insulating layer prevents heat loss, so it will keep your home warmer and lower your heating costs.
For more about metal roofing visit Bob Vila HERE