Curb Appeal Tips That Will Sell Your Home in No Time!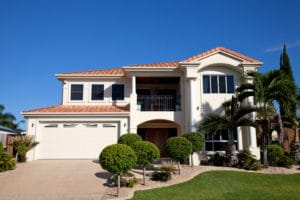 The curb appeal is what will make or brake the sale of your home. Just like when you are interviewing for a job, making a good first impression is extremely important when selling your home.
The first glimpse that potential buyers see is from the street. When beginning the curb appeal process you will want to walk out to the street and look at your house. Try to be subjective so that you can make sure that the exterior of your house will invite buyers in, rather than scare them away.
The first aspect of your house that you should look at is the roof. An article on brainergized.com informs that many people go long periods of time without cleaning their roof, therefore their roof begins to get dark spots from the dirt and debris that has collected over the years. In order to prevent these dark unappealing spots, you will need to get your roof cleaned.
Click here to read the full article at brainergized.com, and to get more tips on how to add curb appeal to your home.