Home Maintenance Tips for Fall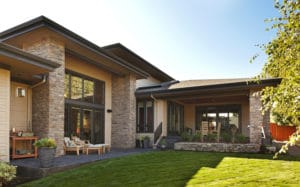 For the longevity of your House, it is important to make sure that it is properly maintained throughout the year. Fall is the season where the weather transitions from hot and sunny, to cold and rainy. That is why it is important to get your house maintenance done during the beginning of the fall season because your house needs to be prepared for when the storms begin to roll in. Clearing leaves and debris from your gutters and downspouts will be one of the most important maintenance projects. This will ensure that your gutters will be ready for the coming rain fall. If you don't clean your gutters and they are not able to drain properly, it can cause water damage to your home which would be a costly and time consuming repair.
Click here to read the full article at diynetwork.com.