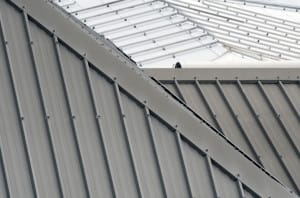 Metal roofing is becoming more and more popular. One unique thing about metal roofs are that they are a great option for wet or dry climates.
Metal roofs are known to be wind and fire resistant. They are also know to reflect cold and heat which helps save energy no matter what climate you live in. The reason that metal roofs work so well in wet climates is because they are good at keeping water out of your house by being extremely durable.
Since metal roofs are so durable they have a long lifespan which will save you money in the long run. A metal roof's lifespan is about twice that of asphalt roofing shingles, which is another type of roofing material that is super common. Since it has such a long lifespan, if you have a metal roof installed you will most likely never have to replace your roof for the rest of the time you spend in that house.
Click here to read Paul Kazlov's article at greenbuildermedia.com about metal roofing benefits.