Metal Roofing Materials Offer Your Building the Best Protection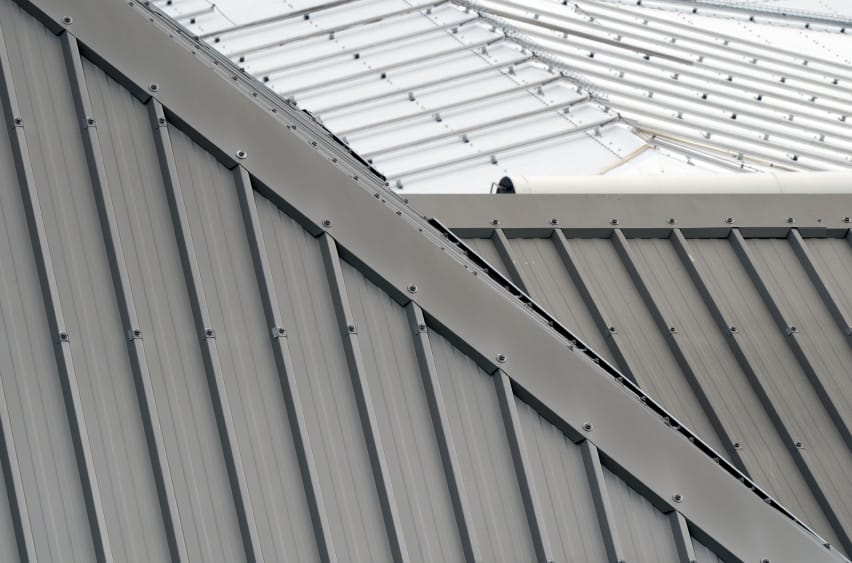 The roof of your building should last for years and keep you safe from the elements. When you need to replace or upgrade the roof, you may wonder what kind of material is best for this purpose. Metal roofing materials continue to prove their durability, making it an increasingly popular choice with home and business owners. You may find that it is right for you after discovering the benefits it can offer.
Durability of Metal Roofing Materials
One of the foremost characteristics of metal roofing materials are the ability to last for years. A metal roof can last upwards of a decade or longer. It withstands all weather elements without needing to be repaired. It also retains its shape and does not warp, bend, peel, or crack like asphalt, wood, or foam.
Weather Resistance
When you want a roof that will hold up in all sorts of weather, you may be served well with a metal roof because of its weather-resistance. As noted, metal withstands even the wildest of weather without succumbing to high winds, hail, heavy snow and rain, or intense heat.
Rooftops that have or wood or asphalt shingles typically need repairing after thunderstorms, windstorms, heavy rains, and other inclement weather. However, a well-crafted metal roof can survive these weather events and others that normally would damage roofs made from other materials.
You may hesitate still because you believe that metal will absorb heat and make your home hot during the summertime. Today's metal roofs reflect heat. This helps the interior of your home stay cool during hot weather. This cool roofing material is well-suited for a variety of weather conditions.
Aesthetics
When you think of a metal roof, you may think of a barn with a rusted tin rooftop or a shed with a shiny aluminum rooftop. However, metal roofing materials for commercial and residential buildings are far different. They're from a more visually appealing and stronger material.
The metal used for commercial or residential roofing will not rust like tin. It also comes in a variety of colors that you can match to the exterior of your building.
Metal roofs are designed to be as aesthetic as they are practical and durable. Many people initially do not know that the material is metal.
Affordability
Another quality that home and business owners appreciate about metal roofing is its affordability. Unlike some materials like wood or ceramic tile, metal roofing is more cost effective. You can roof your building with metal at a fraction of what it would cost if you were to choose ceramic, wood, or other more expensive materials.
Further, many insurers prefer metal roofing because it is fire resistant. Insurance companies know that they may get their money's worth out of insuring a building with a metal roof than one from less fire resistant materials.
You have a variety of choices in materials when it comes to roofing your home or business. When you want a material that will last for a decade or more as well as one that looks visually appealing, you may consider the advantages of metal roofing materials. This material has proven to stand up well against a variety of weather elements. It comes at a cost that many people find easy to afford.