When is it Time to Remodel Your Roof?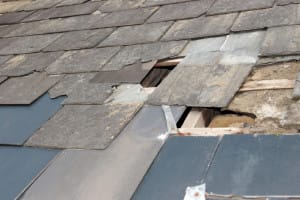 Different roofing materials have different things to look for when deciding whether to remodel your roof or not. It is important to Check your roof from the outside, as well as the inside. When inspecting the outside of your roof, look for cracks and missing shingles (depending on roofing material). When inspecting from the inside, you will need to go into your attic. Using a flashlight, check to see if their are any water stains. According to an article from Better Homes and Gardens, water stains on the inside of the roof may indicate a growing leak.
Click here to read the full article by Better Homes and Gardens.