Use These Money-Smart Tips to Boost Your Curb Appeal!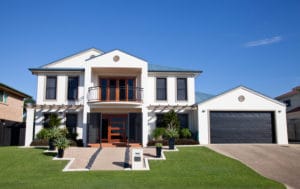 Curb appeal is extremely important if you are looking to sell your home. You want to make sure that your house stands out to possible buyers the second they drive up. Josh Garskof's article on time.com discusses 3 ways to enhance the curb appeal of your home, the first one being subtracting flaws. Josh suggests trading out your plain and boring garage doors for garage doors that have visual appeal. Some examples of garage doors with visual appeal are ones that have windows or moldings. In addition to the garage doors, if you have funky looking railings you might want to thin about getting them removed.
Click here to read the full  article by Josh Garskof at times.com.