Why Fall is the Best Season for a Roof Replacement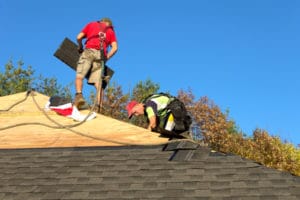 When you choose to install a new roof in the fall you can prepare your house for the coming winter months and avoid many potential roofing issues. Here are just a few of the reasons why fall is the perfect time for roof installation.
Depending on where you live, summer may bring wind, rain and even hurricanes, which can take a heavy toll on your roof. Inspect your roof at the end of summer for any issues weather may have caused.
Fall commonly provides ideal weather conditions for roof replacement. Temperatures above 45 degrees with clear skies allows for the best possible roofing environment.
Shingles must be properly sealed before winter as they must form a airtight and moisture-resistant barrier to protect your home from low temperatures.
As temperatures begin to drop, shingles can become brittle making them difficult to work with.
Click here to read the full article written by Laura Firszt on Networx.