5 Popular Ideas for Your Next Roof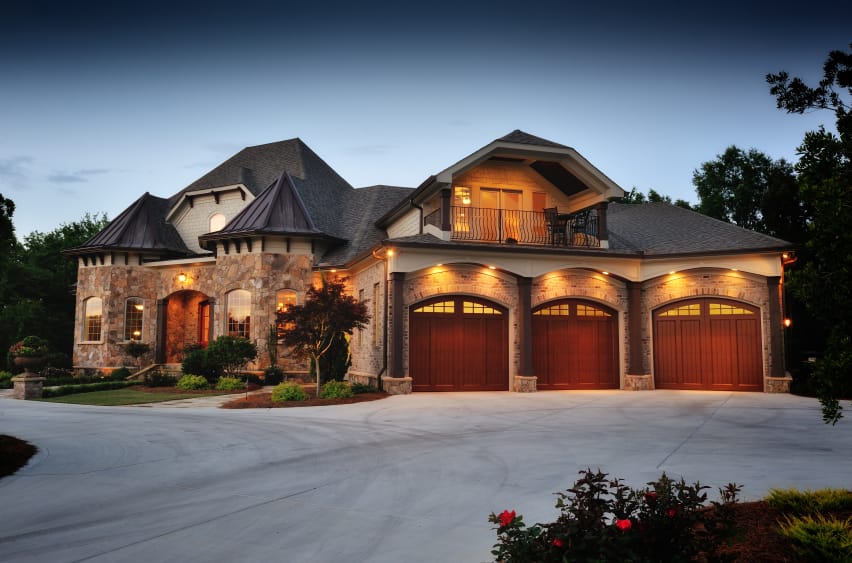 Roofs get little respect. When was the last time someone complimented you on how terrific your roof looked? When you think about upgrading your house to a more trendy style, is your roof the first thing that comes to mind? Does it come to mind at all?
Your roof has many utilitarian qualities, you don't think much of them until they don't function properly. For example, if you develop a leak in your roof, you might appreciate it for a few weeks after repairing it, but then you forget about it once more.
But don't overlook or underestimate the contribution that your roof makes to the overall aesthetics of your property. It plays a significant role in curb appeal. It can be part of a trendy remodeling project just like anything else can be—inside or outside.
Here are five smart roof ideas that you certainly need to consider:
Solar Shingles
You've seen the solar panels, about the size of a ping-pong table, mounted on roofs in all parts of the country. They capture sunlight and turn it into energy. Since they replace most or all of the fossil fuels that once provided your home's heat and electricity, these solar roof racks are eco-friendly and, on the practical side, big money savers.
Now, tiles that are made of tempered glass are replacing those cumbersome-looking racks. They look like shingles, install like shingles, but give all of the energy-saving qualities of the traditional solar panels. They come in a variety of colors and styles that match your existing shingles, or you can opt to replace your old roof completely. After installation, the shingles are tie in with your home's electrical system.
In addition to lowering your electric bills, the solar shingles can provide a tax credit and give your house a higher value on resale.
Flat Roofs
Trends might be all about the future of design, but keep in mind that design is inherently cyclical. That's the case with flat roofs. They were very popular during the modern design era—around the 1950s. During that period, clean lines were in favor.
Today, these roofs are beginning to see a rebirth in popularity. And this trend pays homage to the past and gives the nod to current style at the same time.
The flat roof comes in three forms:
Built-Up Roof: Commonly called "tar and gravel" roofs, they consist of three or more plies of water-proof material alternated with tar and ballasted with a layer of smooth stones.
Modified Bitumen: This is a single-ply rolled roof impregnated with a mineral-based surface that reflects heat and helps cut energy bills.
Rubber Membrane: Durable rubber material is engineered to resist damage from sunlight, scuffs, and tears.
Green Roofs
Take a helicopter ride across most cities in the United States, and you'll see tar, asphalt, and gravel-ballasted rooftops. Now there is a new trend in roofing that breaks up the tedium of the traditional surfaces. It's long-lasting, reduces energy costs, and absorbs storm water. It's called a green roof, and you can see them cropping up on city buildings, and on houses in the suburbs and country.
Although they are already popular in Europe, the green roof phenomenon is gaining in popularity here. It's an attractive way to promote environmentalism while resolving the issues of conventional roofing. In the cities, green roofs have supplanted wasted space with traditional vegetation and turned it into a sanctuary for people and pets.
For the homeowner, green roofs provide natural insulation that reduces energy costs, while offering a longer-lasting alternative to conventional roofs.
Metal Roofs
Metal roofs are attractive and practical. Not only are they an eye-catching addition to your house, but they last about 3-7 times longer than a roof made from conventional asphalt shingles, which equates to more than fifty years.
If that benefit isn't enough to explain their growing popularity, think about a metal roof's resistance to fire, mildew, insects, and rot. As an environmental plus, the metal panels are made from 30-60% recycled material. Plus, the entire roof is recyclable at the end of its service.
Metal roofs reflect the sun's radiant heat, saving on air conditioning costs. In some states, homeowners receive a discount on their insurance. And installation costs are lower because the large panels are mount quickly.
Even though they are more expensive up front, it's no mystery why metal roofs are high on the list of trendy roofing ideas.
Environmentally Friendly
Installing solar shingles might not fit into your budget, and growing a green roof may not be practical, but if you're looking for other ways to replace your old roof with one that's eco-friendly, here are some possibilities:
·  Recycled Shingles: Producers make these shingles from recycled waste materials, such as plastic, rubber, or wood fiber. They are durable and attractive, some even carrying fire ratings that could lower your insurance rates.
·  Wood Shingles and Shakes: Already popular in many parts of the country, shingles and shakes are now made from wood that has been reclaimed from mills, bridges, and other sources to make them eco-friendly. Another producer harvests sustainably-grown eastern white cedar for use on roofs and sidings.
·  Slate and Clay Tiles: Mining and transporting slate is energy-intensive, but several manufacturers now offer salvaged slate and clay roof tiles. Both are durable with one company offering a 100-year warranty on their slate tiles.
·  Metal Roofing: Many of the metal roofing products already include some recycled material. The bigger environmental benefit, however, is that you can recycle the entire roof at the end of its life.
·  Rubber Roofing: Reinforced rubber shingles are made from old steel-belted radial tires. Ground slate covers them for texture and they come in a variety of colors with a 50-year warranty.
They Aren't a Fad
Today's trends in roofing travel the gamut from practical (solar shingles) to aesthetically pleasing (green roofs) to both (metal roofs). Some of these ideas are so fascinating that it's hard to think of them as trends. They're probably here to stay. Let's hope so!