9 Ways to Turn Your Tired Home Into a Modern Home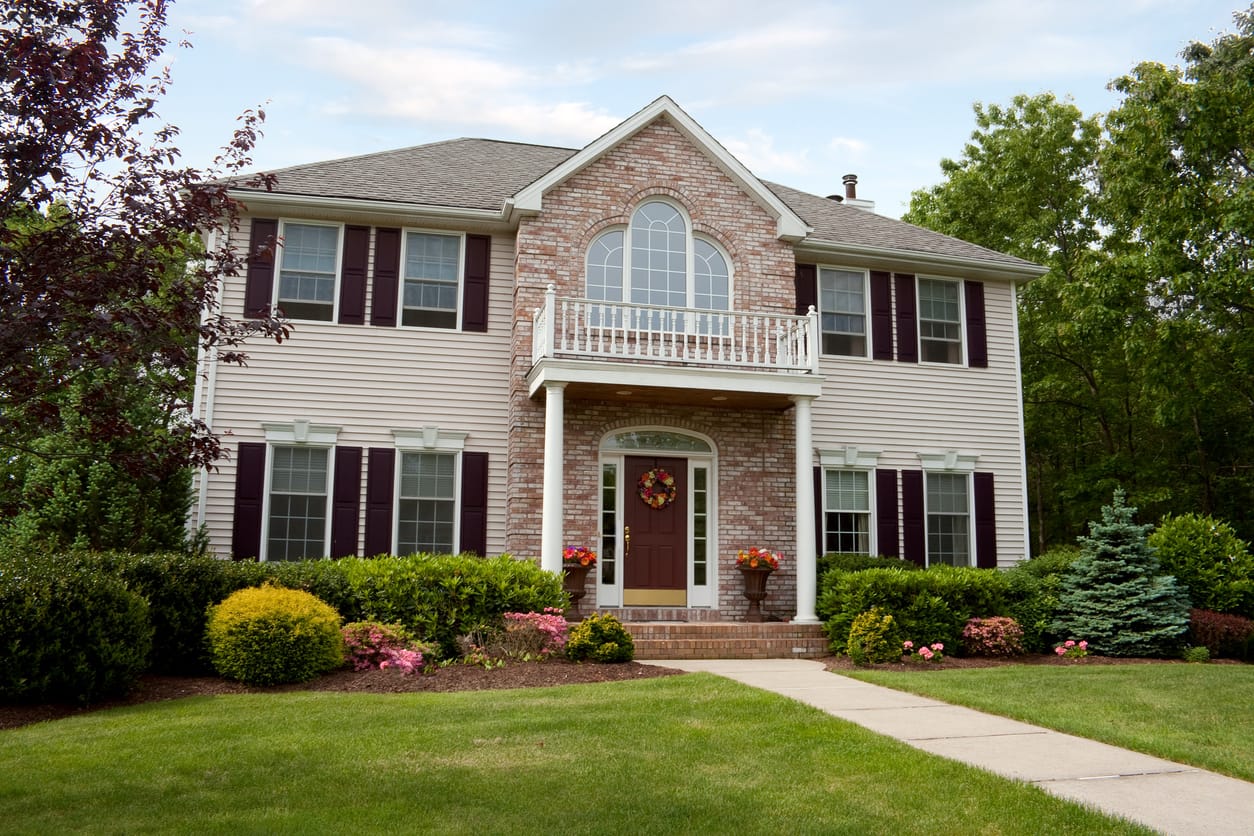 If your home is looking a bit tired and dated just now then it is definitely worth considering how to turn it into a modern home. The good news is that there are some incredibly simple home improvements that will give it an immediate positive impact.
Benefits of Modern Home Improvements
Creating a modern home is easier than you think, and there are many simple and cost effective ways to give new life to your dated house. Trends are constantly changing, and your personal taste may change as well. These cheap improvements will turn your old, tired house into a beautiful modern home in no time!
De-clutter It
There is no doubt that a cluttered home can look out of touch. Maybe you have gathered a lot of junk and pieces of furniture that you don't need over the years without even really noticing. Thankfully, this is one of the easiest problems to solve in any house, although it may take a fair bit of time to get rid of some of the clutter. You need to try and be ruthless when getting rid of anything that is currently bringing down the overall feel of the house. If there are some old pieces that you can't bear to lose but that no longer look right, then consider storing them in the attic or garage for a while. You should soon see whether or not this simple step helps to create the modern home you're looking for.
Get Rid of the Carpet
Carpets can date a home badly, especially if the design is old fashioned or it is now worn and faded. Getting a more modern look on the floor can have a dramatic effect on the whole house. Wooden flooring or a nice vinyl covering could give you a far more contemporary look without very much effort at all. This is also a good starting point to decide whether you are going in a modern home or contemporary home direction, as there are some differences to take into account.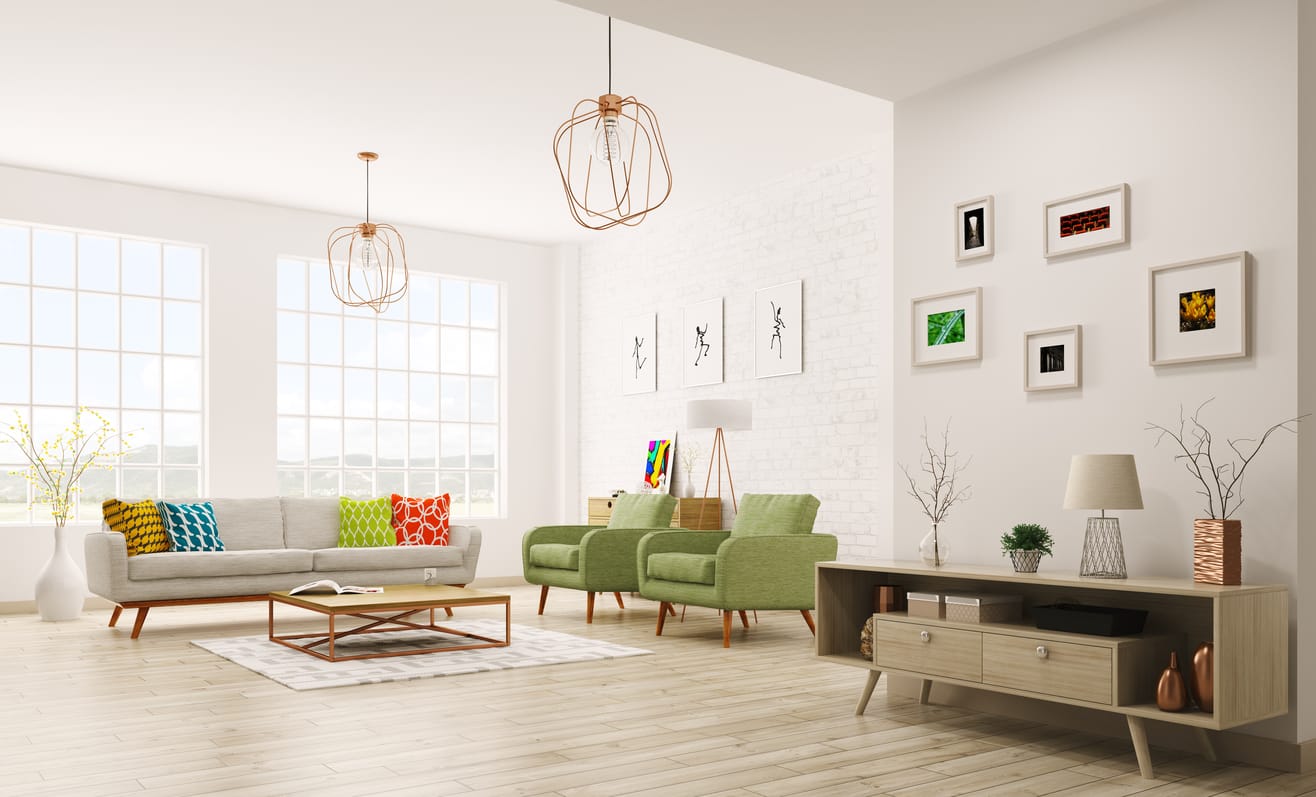 Add More Light
A dark and dimly lit home can look extremely unappealing to anyone entering it. On the other hand, a bright and attractively lit property can seem a lot more modern and pleasant. The simplest solution is to add stronger bulbs. If this doesn't do the trick, then adding lamps, spotlights and other types of lighting can give you great results. By adding modern home decor and lighting, you can instantly change the look, and feel, of your tired house. It makes the whole house look, and feel brighter and lighter. In other cases, adding extra mirrors around the house or fitting glass doors can let more light flood into the rooms that most need it.
Try a Splash of Paint
Could a fresh coat of paint make the old place look modern and appealing again? If your walls are covered with faded old paint or tired looking wallpaper, then this could be a very sensible move. Painting the walls in your house is easy enough to do, if a little time consuming. The best idea is to set aside a weekend in which you can stay at home and concentrate on doing this to a high standard with bright, modern colors.
Fit New Windows and Doors
Other parts of the house that could be lowering its overall look are the windows and doors. If they look as though their best days have come and gone, then it is time to make some changes. Fitting more contemporary doors and windows will give your property an instant boost. Installing new windows and doors can also bring additional benefits such as improving the house's energy efficiency and cutting down on the outside noise that creeps into the home.
Use Lighter Curtains
Heavy curtain fabrics can also make a surprisingly big difference to the look and feel of any room. As well as blocking out the light, they can also give off an old fashioned and even oppressive look. By adding curtains that are lighter in both fabric and color, you can improve this aspect of the home in a matter of minutes. You might want to keep the heavier curtains handy for the winter months, but use something brighter and more appealing for the rest of the year to create that modern home you're looking for.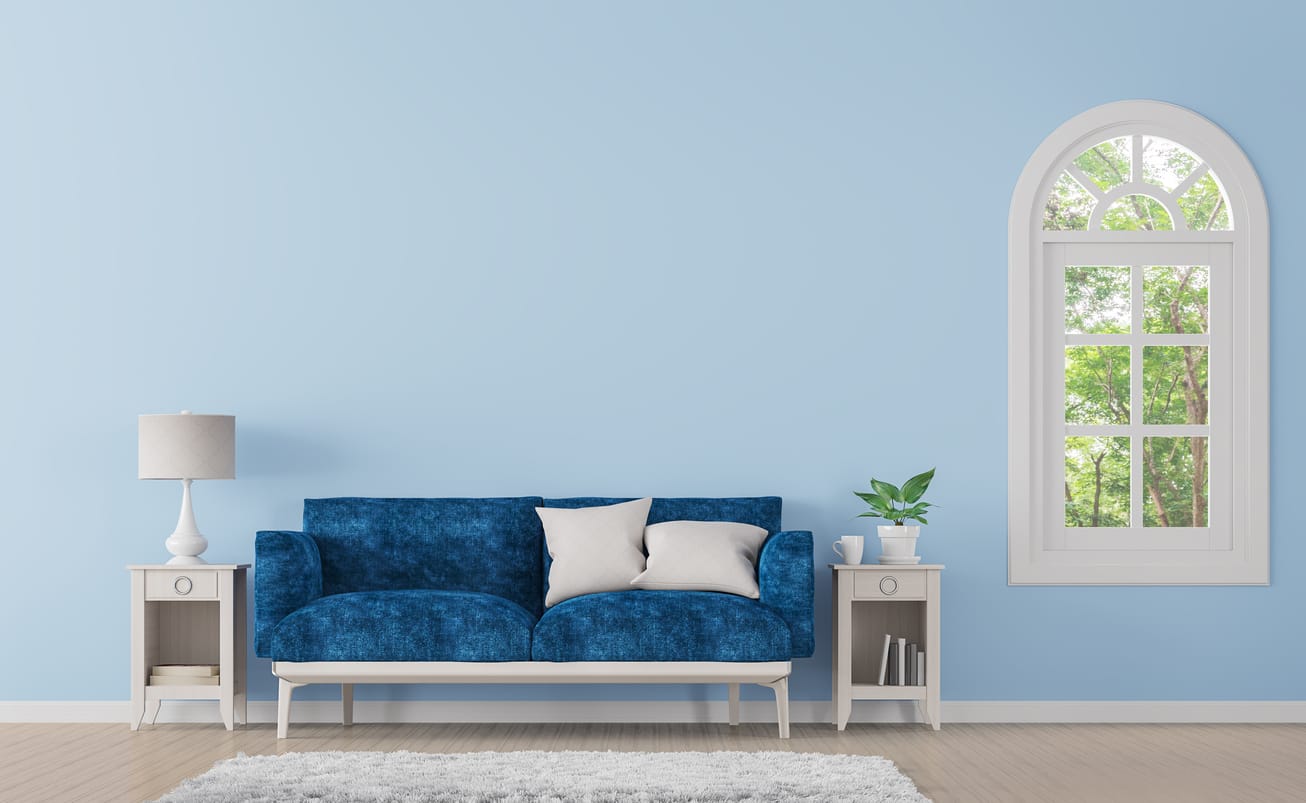 Change the Color Scheme
Using the wrong color scheme can seriously damage the look of any property. Generally speaking, dark and heavy colours or those that could be classed as "heritage" tend to make any room appear more dated than it really is. If you are looking for a more modern home look, then try out a few bold and modern paint colors such as yellows, nearly whites and oranges. You might want to use a few sample pots to see how these interesting colors work, especially if it is a big shift away from the tones you are used to having on the walls. If the colors look good but don't go perfectly with your furniture, then you need to decide whether the time is right to change the furniture as well. Otherwise, you can keep looking for the ideal color.
Add Some New Pieces of Furniture
In most cases, it isn't really strictly necessary to get rid of all the furniture and replace it with new, modern furniture. The truth is that it could be just a few pieces dotted around your home that is making it seem older and more dated than you would like.
You could start the renovation process by trying to work out which pieces of furniture are those that you most need to change. These are likely to be the heavier pieces that dominate rooms and cut down on your open spaces.  By replacing them with lighter and more modern home pieces, you will see a big change. You might decide to move away from wood and go for metal, glass and other modern home materials as well.
Look at the Little Details
With a bit of luck, your house might be just suffering because of a few little details. Could it be that you need to change the electrical sockets, the lamp shades and the ornaments in your home because they are showing their age? By taking a good look around you will hopefully identify which of these items you need to change. If you just can't see it all clearly enough, then you might want to get in someone to help by giving a fresh opinion. By carrying out one or more of these changes you should see a great new look taking shape in your house. Best of all, none of these points should really cause you too much hassle or take up too much of your time.