Commercial Roofing Contractors
Piedmont Roofing is a standing seam metal roofing company located in Virginia.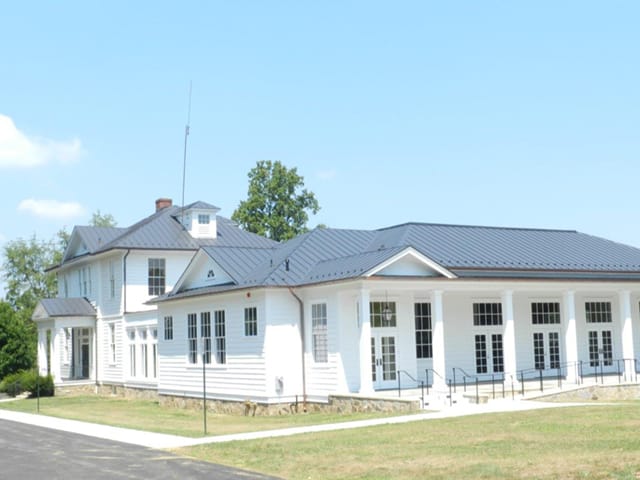 Loss of revenue is one of the biggest complaints for businesses struggling with property damage. Your roof is what protects your inventory, your staff, and your guests from harm--all important facets of your business. Without a securely installed roof, you risk liability suits, loss of inventory, and the inability to work efficiently on a daily basis.
When you call Piedmont Roofing for your commercial roofing project, we immediately go to work to come up with a solution to your most pressing concerns. Whether it's a quick repair on a flat roof that's leaking or a reseal of a rubber roof, we'll get it done quickly, efficiently, and to code.
Need help from commercial roofing contractors today? Call 1-800-594-8180 now.
The Advantage of Experience
At Piedmont Roofing, we've serviced local businesses with new commercial roofing installations and repairs for over thirty years. From the moment we first opened in 1977, our staff have worked hard to be supportive, active community members who understand local businesses.
Over the years, we've honed in on exactly how and why commercial roofing needs differ from residential needs. We believe our robust history in the market gives our family-owned roofing company a unique ability to assess and recommend the right roof for just about any commercial location.
Our standing seam metal mechanics have the knowledge to install your commercial roofing project according to manufacturer specifications and adhere to all building codes and understand local permit requirements. Piedmont Roofing is fully licensed and insured as required by the state of Virginia. We are your trusted commercial roofing contractors.
As all contractors should, we will also provide workmanship warranties upon request.
Commercial Roofing Options
From flat roofs to steep inclines, Piedmont Roofing has the experience needed to work with nearly all commercial roofing applications effectively. We specialize in providing solutions for flat roofs that are cost-effective, easy to maintain, simple to repair, and long-lasting.
Not a roofing expert? That's okay. We can work one-on-one with you to assess, explore, and recommend the best roof for your current structure's needs. Choose from state-of-the-art options like:
Rubber roofs
Standing seam metal
DuraDek
Slate tile
Clay tile
Combination products
On a tight budget? No problem--we'll do our best to work within it and provide a quote for all options first.
Installation Process
Piedmont Roofing understands that you can't just set everything down to install a new roof. Even the most minor disruptions can become expensive endeavors if they interrupt your daily operation.
Our commercial roofing contractors allow you to continue focusing on your business. Whenever possible, we'll work around you and your business to preserve your day-to-day operations.
Piedmont Roofing contractors rely upon years of experience working with commercial industries. See the difference a Piedmont Roofing solution can make–-call 800-594-8180 to schedule your no-obligation assessment and quote.
BEFORE                                                                 AFTER