Fall Maintenance Tips for Your House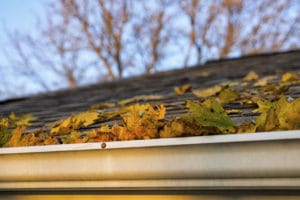 Fall is the time of year where all the colorful leaves fall from the trees covering the ground in layers. While it is beautiful to see, the debris left behind by all the trees and wind if not maintained properly can cause harm to your home.
That is why Fall maintenance is so important! The first thing that you will want to clean are your gutters and downspouts. These should be cleaned regularly in order to avoid clogging which can lead to water damage on the home. Cleaning your gutters and downspouts is a pretty easy task. You just need a ladder and a pair of gardening gloves.
When cleaning, you want to make sure to get all the debris and gunk out of the gutters. In addition you will want to clear the downspouts to ensure that there are no clogs.
Click here to read the full article at diynetwork.com, and to get more fall maintenance tips for your house.