Homeowner's Guide to a Window Replacement Project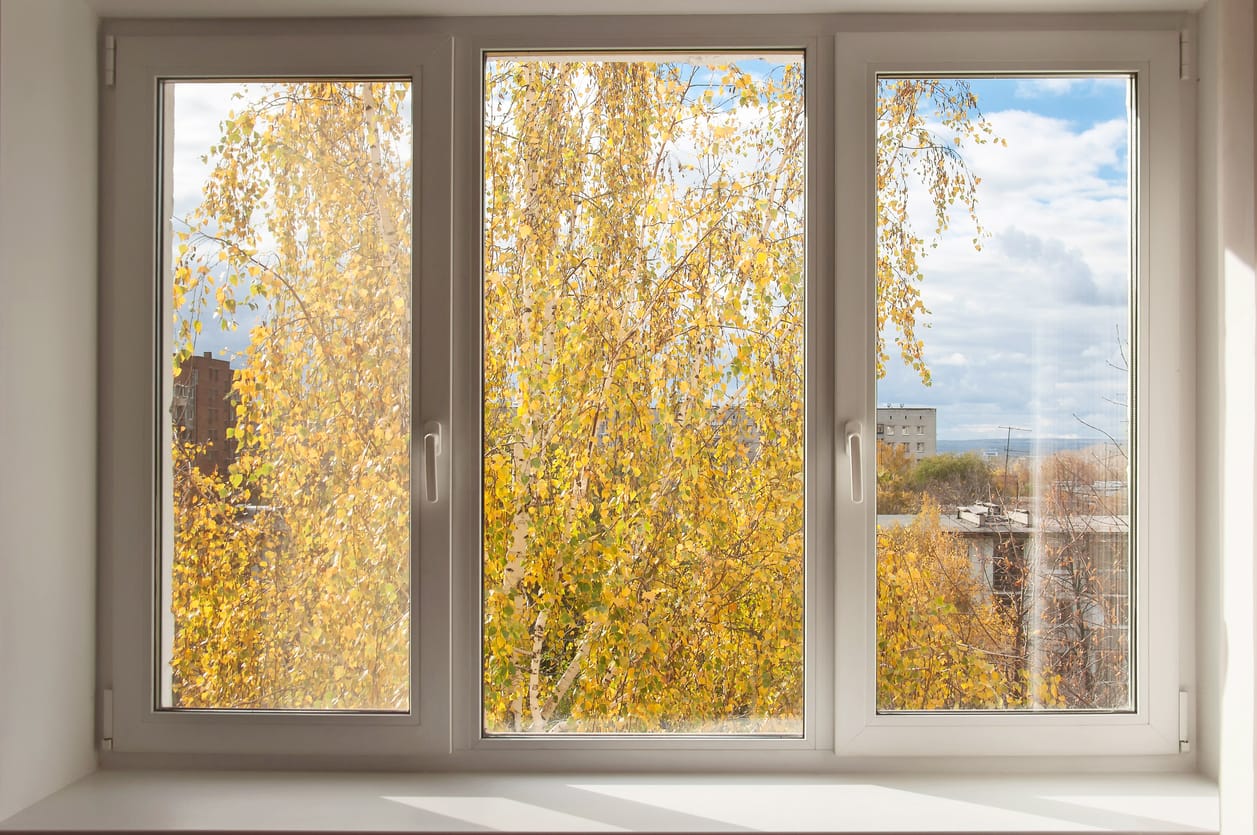 Improve your home's efficiency, beauty and operation with a window replacement project.
New windows can make a striking difference in any home. They can open up a spectacular view and bring more efficiency to your home by keeping the elements out. In fact, it can be hard to find another home improvement project that gives you the biggest bang for your buck than new windows. Similar to roofs, windows help to keep the elements out and protect your home.
There are a number of different styles, materials and options available when it comes to windows. Windows let in fresh air to keep your home dry and fresh. They also allow natural light to flood your home during the day. Choosing windows is not as simple as just choosing a look that you like.
There are many factors to consider, such as performance and durability and performance. You'll also want to find windows that are consistent with your personal style. Your windows pull the whole house together – from the roof, to the siding, to the front door. With all of the possibilities, you may not be sure which is the best choice for your home. Luckily, we have put together this handy guide to help you choose the perfect windows for your home.
Benefits of Window Replacement
New window replacement and installation can bring a surprising number of benefits to your home. Here are just a few of the advantages of installing new windows in your home.
Increased Home Value
New windows add to your home's value. According to CNBC, new windows bring up to an 85 percent return on investment when it comes time to sell your home.
Enhance Security and Safety
Old windows can open easily and are a security risk, which leaves you vulnerable to burglars. On the other hand, windows that are very hard to open or painted shut can be a hazard during a fire. Because of these two scenarios, window replacement can provide the right kind of safety and security for your home.
Improve Energy Efficiency
There are many energy-efficient options for window replacement. These can reduce the costs of cooling and heating your home.
Make Your Home More Comfortable
New windows, especially ones that feature insulated frames, help shield home occupants from outside noise, such as lawn mowers, barking dogs and traffic.
Add to the Beauty of Your Home
If your home has a gorgeous ocean or mountain view, new windows can showcase lovely views. Replacing windows with sliding glass walls can really enhance a gorgeous outside view and connect your home with nature.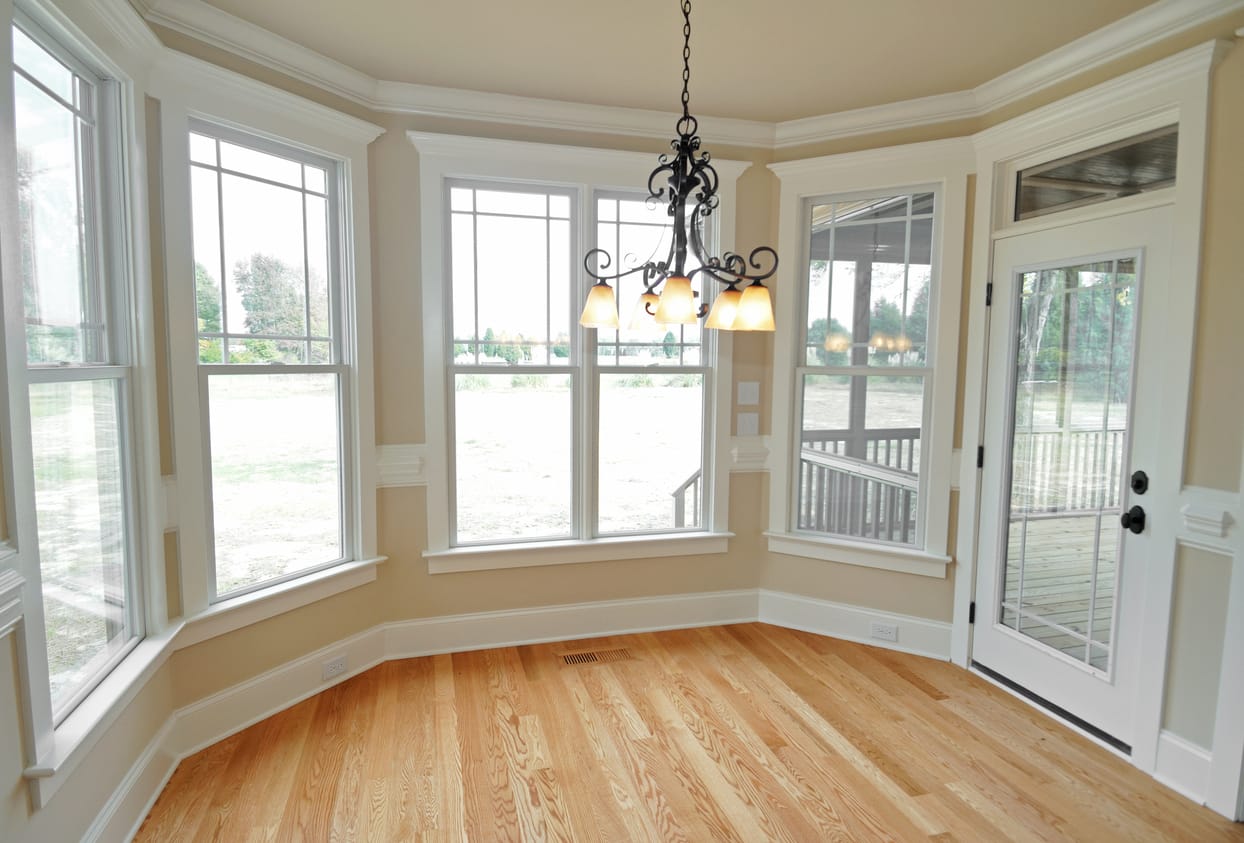 Styles
There are a wide variety of shapes and styles of windows to fit your home. The style of your window helps define your home. For example, certain styles of windows complement more modern homes while others are aesestically pleasing to traditional houses. Depending on your type of roof, your front door style, and type of siding, different windows will match better than others. From casement to bay windows, learn more about the different styles available before your window replacement.
Single-Hung Windows – Provides a more classic look. These traditional windows feature a top that stays stationary while the bottom is raised for ventilation.
Sliding – These windows slide horizontally to open and provide plenty of access to fresh air.
Casement – These popular windows are hinged at the sides and swing outward, and they provide a clear view to the outdoors. They are a great option for hard-to-reach areas, like over the kitchen sink.
Picture – Picture windows are stationary and do not open. They create beautiful combinations with other windows to maximize a great view as they are often very large. Because of this, picture windows are great for homes that overlook the coast or mountains.
Sliding Glass Walls – These are large glass walls that slide open and closed. They provide a great unobstructed view of the outdoors. They are flexible and great for maximizing space.
Awning – These windows swing outward from the bottom and are hinged at the top. Awning windows are often placed below or above other windows to add light, ventilation and architectural interest to a room while keeping the elements out.
Bay Window – A bay window typically has a fixed window in the center that is joined together with venting windows on each side. These windows are great for areas on the coast, such as Orange County's Pacific Coastal regions. They provide sweeping, expansive views.
Bow Window – These consist of four or more windows that are joined together to form an elegant curve. The windows can be venting or fixed.
Window Materials
There are several different types of materials available for window replacement. Knowing which type of material to use will ensure that your windows and energy-efficient and long-lasting. The right window materials can also help provide increased comfort inside the home. Here are some of the most popular standard window frame options.
Wood Windows
Wood windows are prized for their aesthetic appeal. They come in a variety of sizes and shapes. If maintained properly, they are durable and can last for decades. In addition, wood windows also have amazing insulative powers. They provide exceptional energy efficiency and are great for energy-conscious homeowners.
Fiberglass Windows
Fiberglass windows are relatively new. These are low-maintenance, high-performing windows that have the upscale look of wood. They are great for extreme climates as they can withstand subzero temperatures and extreme heat. They are also very energy-efficient so another good choice for energy-conscious consumers. Fiberglass windows are also great in coastal areas as they are moisture-resistant.
Aluminum
Aluminum windows are lightweight and durable. They are constructed of one of the toughest structural materials that is available for windows. These hardy windows are also affordable in comparison to other options.
Vinyl Windows
Anyone looking for energy-efficient, easy-to-care-for windows should consider vinyl. They are a good low-maintenance, long-lasting option and are available in a number of hues and colors. They never need staining, painting or refinishing. In addition, the frames are durable and strong and look great for many years.
No matter which type of window you choose, window replacement home projects help to improve the value, aesthetic, and feel of your home.