Metal Roofing Pros and Cons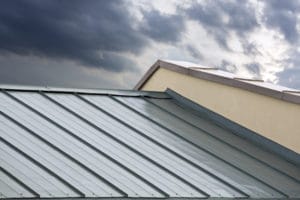 In the recent years metal roofing has become more and more popular. Metal roofing is an extremely durable roofing materials that can with stand weather conditions that many other roofing materials can not. Since they are so durable, they last longer meaning you will most likely never have to think about getting a new roof again. However, just like all roofing materials, there are metal roofing pros and cons.
Many believe that the pros outweight the cons, and therefore choose this type of material for their home.
In addition an article from roofcalc.net informs that metal roofing is not affected by mildew, fungus, or moss.
Below, you will find metal roofing pros and cons, as discussed by roofcalc.net.
Click here to read the full article at roofcalc.net.