Gutter Systems & Spouting
Piedmont Roofing is a standing seam metal roofing company located in Virginia.
Good drainage from your roof is vital. Without it, water can pool up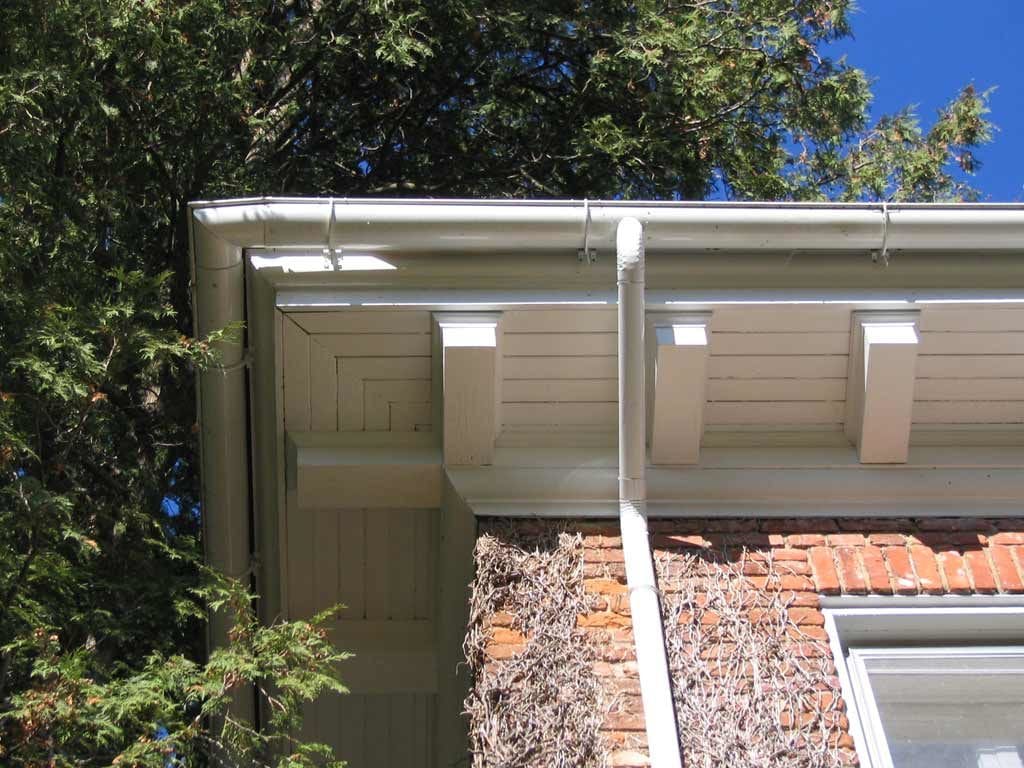 and encourage organic invasion, wood rot, and even structural integrity issues. Properly installed gutter systems and spouting systems channel water away and onto the ground so it can't pool up and infiltrate your home--and not just your roof, either.
Damaging water leaks can occur at any point between the pitch of your roof and your basement, so proper drainage isn't just about pulling water off the roof. It's about ensuring that the water makes it away from your home, too.
Although drainage systems are often simple and easy to install, it's easy to make mistakes. Because we fit and install your initial system, this saves you money on repairs and costly maintenance tasks down the road.
It takes just one heavy rain or high snowfall to exceed the capacity of a poorly fitted or installed gutter system and spouting system. Don't risk the structural integrity of your home over gutter and spouting.
Seamless Aluminum Gutter Systems
Line your roof with common and affordable seamless aluminum gutter systems and enjoy excellent drainage at an affordable price point. Our aluminum drainage systems are simple, yet stylish, blending in with your roof while efficiently channeling water and debris down to the ground.
Piedmont Roofing will measure and fit your roof with the best possible gauge and color for your needs.
Traditional Half-Round and Spouting
Get that gorgeous turn-of-the-Century look while maintaining efficient drainage with our traditional half-round and spouting systems. Choose from materials like burnished copper or simple plastic as your budget dictates and achieve the look you love for less.
Our traditional half-round and spout systems snap onto the edge of your roof and have enough space within to handle ice, snow, and debris, reducing the risk of clogs.
Hand-Forged Copper or Zinc Gutters and Spouting
When nothing but the best will do, turn to hand-forged copper or zinc gutter and spouting systems.
Choose from old-world influenced copper shades to match earth tones or set off a contemporary and modern exterior with sturdy silver zinc.
Both metals are rust-resistant and able to maintain drainage all throughout the year, even when a small amount of debris is present.
Zinc gutter systems are especially durable and attractive, while copper systems blend effortlessly with natural wood and stucco.
Create Your Custom System Today
Get the look you love with the functionality you need when you work with Piedmont Roofing. Your gutter systems and spouting don't need to be an afterthought; they can be an important decorative element, too.
Call 1-800-594-8180 to speak with a roofing specialist about a no-obligation free quote.