Metal Roof Paint & Painting
Piedmont Roofing is a standing seam metal roofing company located in Virginia.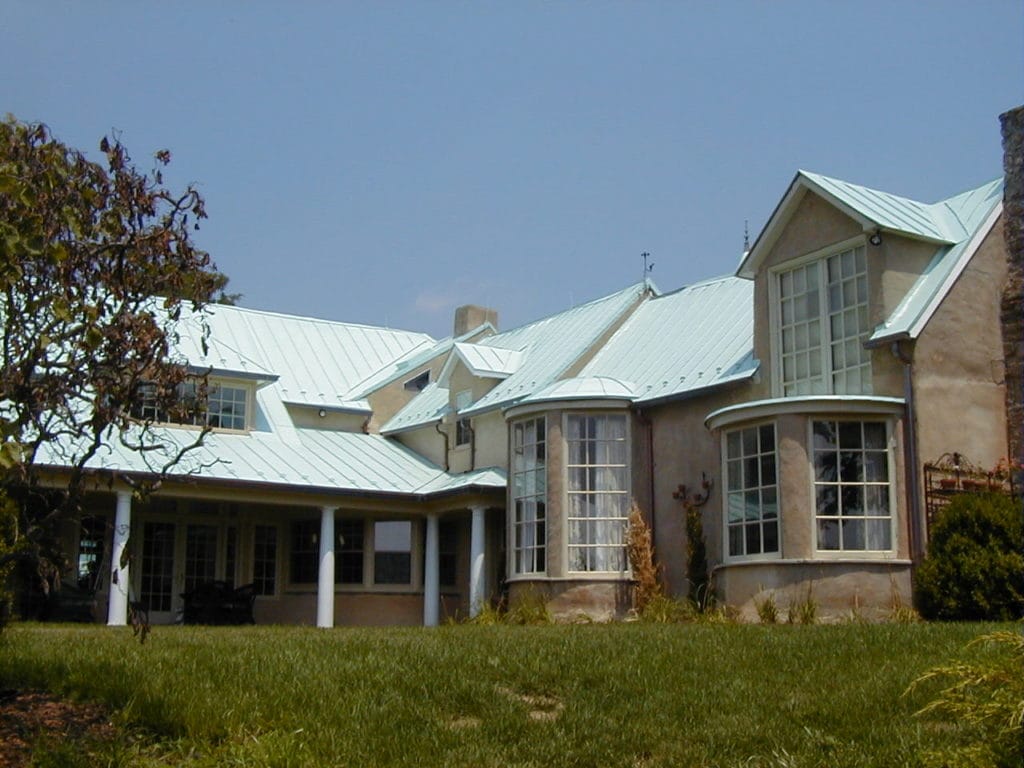 Your property is an investment. That's just one of the reasons why maintaining your metal roof is so important. Though most metal roofs have a lifespan of approximately 40 years, wear and tear or a desire for stylistic change can necessitate repainting at a faster rate.
When you schedule a call with Piedmont Roofing for metal roof paint services, we will come out to your property and assess your roof. From there, we'll create a custom quote that outlines exactly what we recommend. Once you're satisfied, we spring into action to get the job done.
Whatever your reason for reaching out, Piedmont Roofing can help you to achieve your goals. Call 1-800-594-8180 to ask how we can improve your metal roof today.
Metal Roof Painting for Structural Integrity
Property owners often believe that repainting a metal roof is little more than a cosmetic upgrade, but nothing could be further from the truth. Your roof's finish does much more than just add to its appearance; your metal roof paint locks out moisture and prevents organic invasion, too.
After 10 or 20 years, repeated exposure to the elements can begin to break down the paint on your metal roof. Once the elements compromise enough of the finish, that process accelerates as water, ice, snow, and the sun get in and under the finish. Untreated finish failures can eventually lead to leaks, corroded clips, and even underlying structural integrity issues that can seriously compromise your entire roof.
Let Piedmont Roofing handle your metal roof painting to extend the lifespan of your roof and prevent costly structural repairs.
Paint Metal Roofs for Style and Color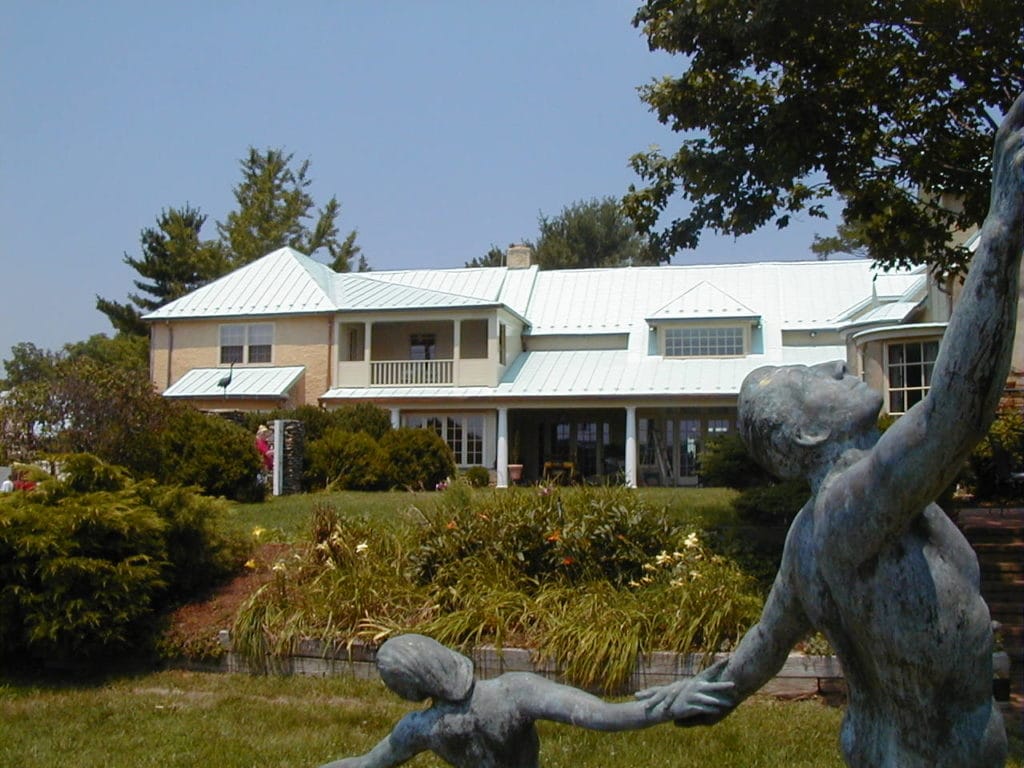 Exterior updates can increase the value of your home and give it new life. Unfortunately, many property owners find that their metal roof finish simply doesn't match afterward. Piedmont can refinish or paint your metal roof to match your home or building more closely, creating a cohesive look. From simple mid-Century finishes to old-world-style zinc and copper, we understand your need for a picture-perfect home.
Restoring Corroded Finishes
At Piedmont Roofing, we believe that metal roofs are one of the most energy-efficient and durable roof styles available on the public market today. Materials like copper, steel, zinc, aluminum and tin last for decades longer than shingles alone.
Although you can expect your metal roof paint finish to last for at least 20 years, occasional repainting throughout its lifespan is necessary. When you need metal roof repainting, contact the experts at Piedmont for fast and reliable assistance.