Cheap Curb Appeal Tips You've Most Likely Never Heard Before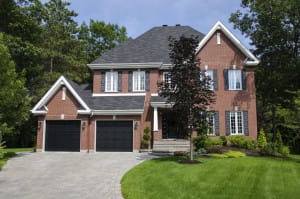 There are so many different articles about cheap curb appeal, but most of them say the same thing just using different words. An article by Michelle Molinari on activerain.com gives some unique tips to boost the curb appeal of your home, without breaking the bank. For example she suggests getting on your roof and scrubbing it. If  you don't feel comfortable getting on your hands and knees to scrub your roof clean, Michelle suggests buying Roof Reviver. Roof Reviver is a product that you spray on your roof, and within 3-4 rains all the dirt will wash off on its own leaving your roof looking brand new.
These cheap curb appeal tips will help boost the attractiveness of your home, without having to spend too much money.
Click here to read the full article by Michelle Molinari at activerain.com.