Does Landscaping Add Value to a House?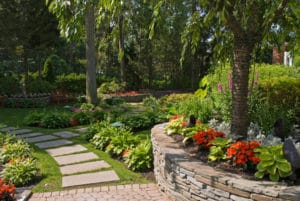 When getting ready to sell their house, home owners usually search for ways to increase their ROI (return on investment). While many people know that the curb appeal of your home can help to sell the home faster, and for possibly more money, people usually don't think about putting money into their landscaping. If you are looking to boost your ROI, landscaping is a great place to do so. By creating a landscape that compliments the style of your house, buyers will be immediately impressed, and will have a lasting image of how quickly your house caught their eye.
Click here to read the full article by Jill Chodorov on washingtonpost.com.