What to Consider During A Roof Remodel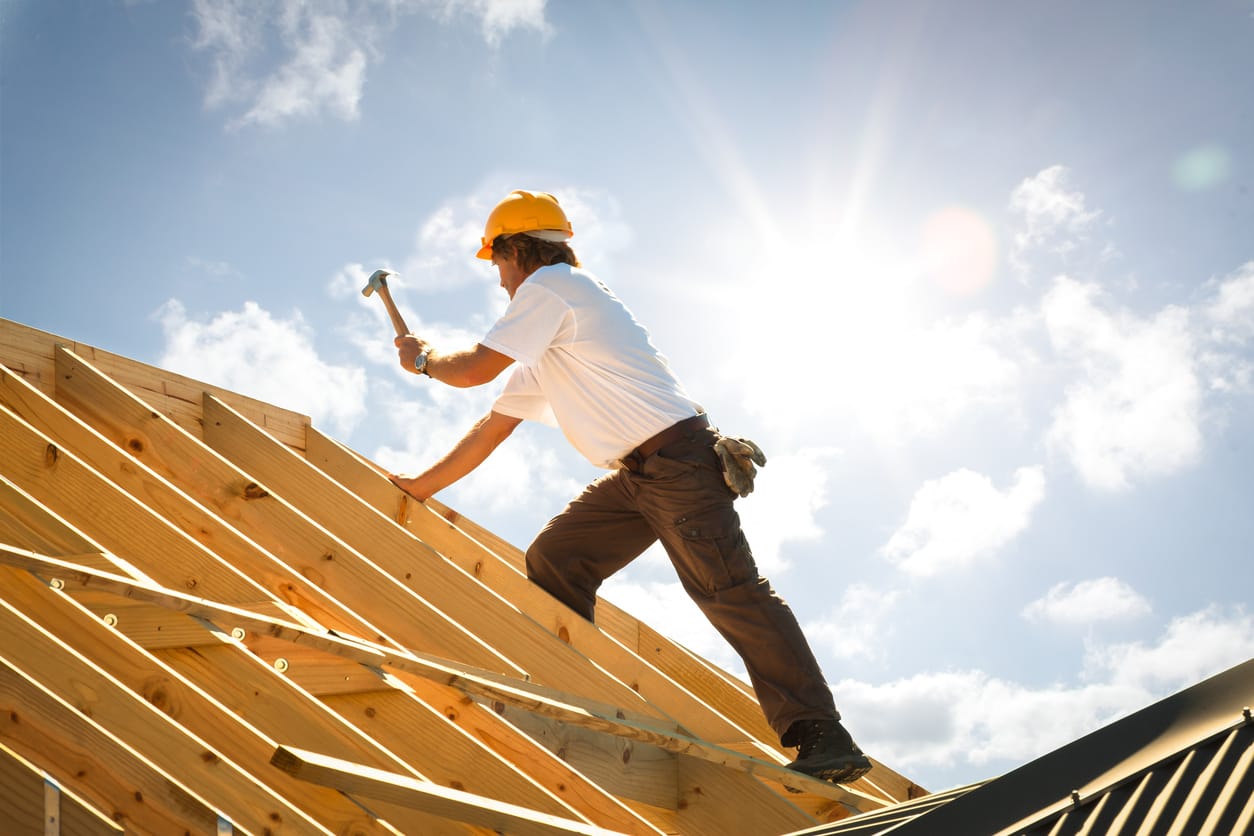 Normally, when people prepare for a remodel they don't necessarily consider a roof remodel. They think of designing either a bathroom, a kitchen, a redesigned living space or all of these rooms. They focus on colors and style, materials and function.  It can be a stressful process at times, but it is almost also universally fun to remake your home into what you've always dreamed. Sometimes, though, homeowners have to turn their attention to more utilitarian remodels. These don't necessarily change the aesthetics of the house. However, they are important to its longevity and resale value all the same. The biggest of these types of projects is, arguably, the roof remodel.
Redoing your roof is not a glamorous project, but it is essential – the roof of your home must not be ignored. A well-maintained roof preserves the integrity of your home, both structurally and, ultimately, aesthetically. Without a roof, your home will literally and figuratively collapse around you.  There are, therefore, some important considerations when preparing for your big roof remodel. We have explained a few of these below.
Research Your Roofing Contractor Thoroughly
Considering that your roof comprises approximately 40% of the exterior of your home, the roof remodel and replacement is a significant investment in your home. It can greatly impact its resale value. Therefore, you want to make sure that you hire someone who is qualified, has experience, and comes highly recommended.
Research your roofers carefully. Often, getting recommendations from friends and family can help kick-start your search. Make sure that you go to visit other jobs the roofer has done. You should also talk to previous clients, and look for online reviews. If your state requires a certification, ask to see it (and any other credentials the contractor may have!). Most importantly, verify that your roofing contractor is insured.  If she or he is not, and they damage your property – or worse, themselves – you could be liable to pay for the damages.
Consider Adding Vents to Your Roof
Since your roof is directly over your attic, you may want to consider adding a vent or ventilation system to your attic through your roof at some point. Keeping your attic dry and well-ventilated can preserve anything you've stored in it, and ensure that your roof has a long life. It will prevent moisture from accumulating under and along your roof, which will in turn prevent mold. Mold and moisture can drastically reduce the life of your roof – and of your home. Mold remediation can be exceedingly expensive as well. It can also affect the health of the people living near it.
Some areas or states include ventilation in modern ventilation codes, but the National Roofing Contractors Association recommends a minimum of one square foot of ventilation for every 150 square feet of attic space.
Research Roofing Materials to Find the Best Fit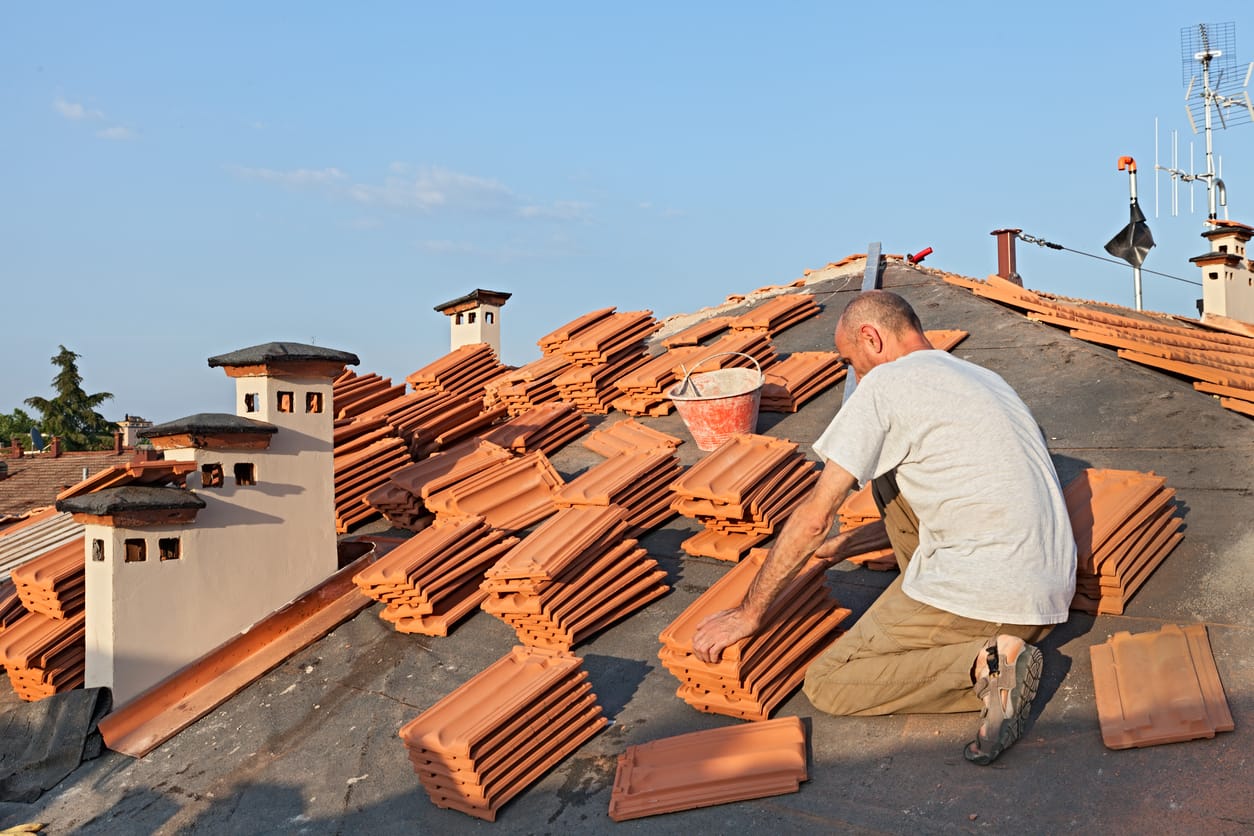 While nearly 80% of roofs are finished with asphalt shingles, they are by far not the only roofing option. You can choose any number of roofing materials to add to the character and feel of your home. Asphalt shingles, of course, are relatively inexpensive and are easy to obtain and work with. They also have a fairly long life, meaning that you get a lot for your money.
However, there are other choices as well, of varying expense and durability. Some other common types of roofing are slate and tile shingles, metal roofing, and flat roofs (which require a great deal of maintenance!). Wood shakes, cedar shingles, and living roofs are other options as well. Each type of roof has its owns pros and cons, its own cost and benefits. Make sure you research each type carefully before making a final decision.
Consider If You'd Like Skylights or a Covered Patio or Porch
While you are remodeling your roof, you should consider if you would like any other changes done to your home that will impact your roof. For instance, if you are considering adding skylights to one or several rooms in your house, it may behoove you to do those as you are redoing your roof, to prevent future work or disruptions.
Another home improvement you may want to consider including in your roof remodel is the addition of a covered porch or patio. It will be easier to build this roof at the same time of your roof remodel. Instead of having roofs built at two different times, perhaps by two different people, you can do it all at once.
Be Involved!
The most important consideration for your roof remodel is to always stay involved in the process.  Research your contractor, and communicate with her or him frequently and clearly.  Research roofing materials and discuss them with your contractor. This way, you both feel comfortable with the product, plans and the result. Try to find a vantage point from which you can view the roof remodeling process. When it is completed, make sure the work is done to your specifications and that nothing was overlooked. And then, most importantly, give your contractor reviews for their great work. This way, others may reap the benefits that you enjoyed.
While a roof may not be a glamorous renovation to make to your home, it is, in the end, a necessary and useful one. If you are, for instance, planning on selling your home a new roof can be a key marketing point. If you aren't selling your home, then you will still need a quality, new roof to keep the structure of your home and your belongings safe and well-maintained.
Treat your roof remodel as you would any other: with diligence, enthusiasm, and a keen eye for detail.  Maintaining your roof will open the door to other, more fun renovations in the future, under the security and safety of a strong, new roof. Keeping these five considerations in mind will make sure that your roof renovation is completed perfectly and your home stays safe and beautiful for many years to come!