What to Look for in Hiring a Professional Roofer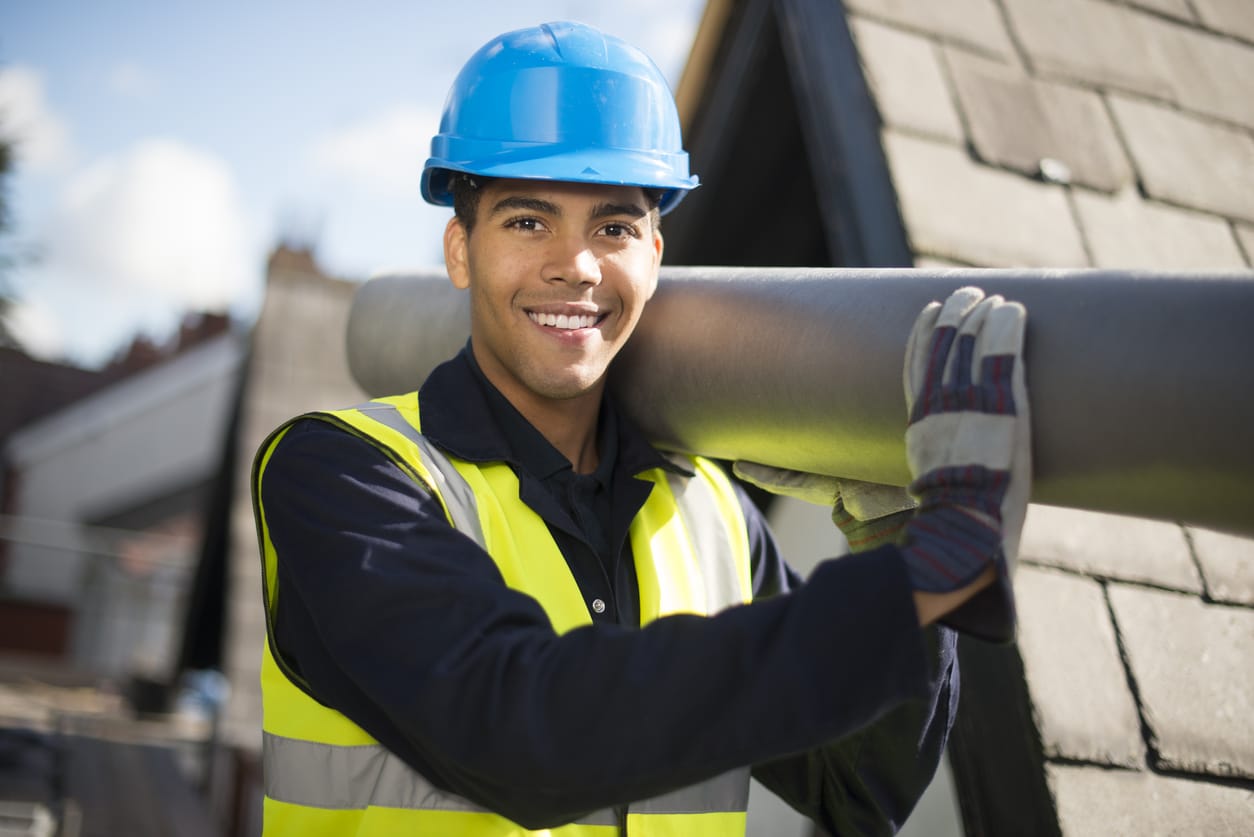 One of the biggest investments you will have to make in your home is putting on a new roof.  Every 15 to 20 years, you will have to ensure the roof of your home is redone. Over the span of a life in a home this could mean installing multiple roofs. Most of the investment for the new roof will be put towards the labor of a professional roofer. You can purchase materials at a relatively small cost.
But becoming a roofer also may not require any special certifications or qualifications. If you have a truck and some tools and can order the materials, you can learn on the job. So the question becomes: how can you make sure the service that you're paying for is of a high quality? What should you look for when hiring a professional roofer? We have written a few tips for you to consider when searching for your contractor.
Get Recommendations
The best way to begin your search for a professional roofer is to obtain recommendations from your friends and family. By speaking to people you trust, you can be sure that you're getting accurate and honest information about roofers. You receive from people have had similar work done on their own homes.
This doesn't mean that you should take your friends and family at nothing but their word, of course. Even your most trusted of confidants may have biases. But you can cull a preliminary list of candidates to interview or from whom to obtain quotes in this way.
Research the Recommendations
Once you have a list of recommendations – whether from friends and family or from independent investigations from sites such as Home Advisor or Angie's List – be sure to research those candidates carefully.
Your final list of candidates should have been in business for at least five years (subpar roofers rarely last that long, as they do not receive these word-of-mouth recommendations or stand up to the scrutiny of discerning homeowners) and should be fully insured and offer free quotes.  The candidate should have a clean, neat appearance, arrive for your quote in a timely manner, and provide you with references and a written copy of the quote as well as a general timeframe for completion.
Inspect Recent Jobs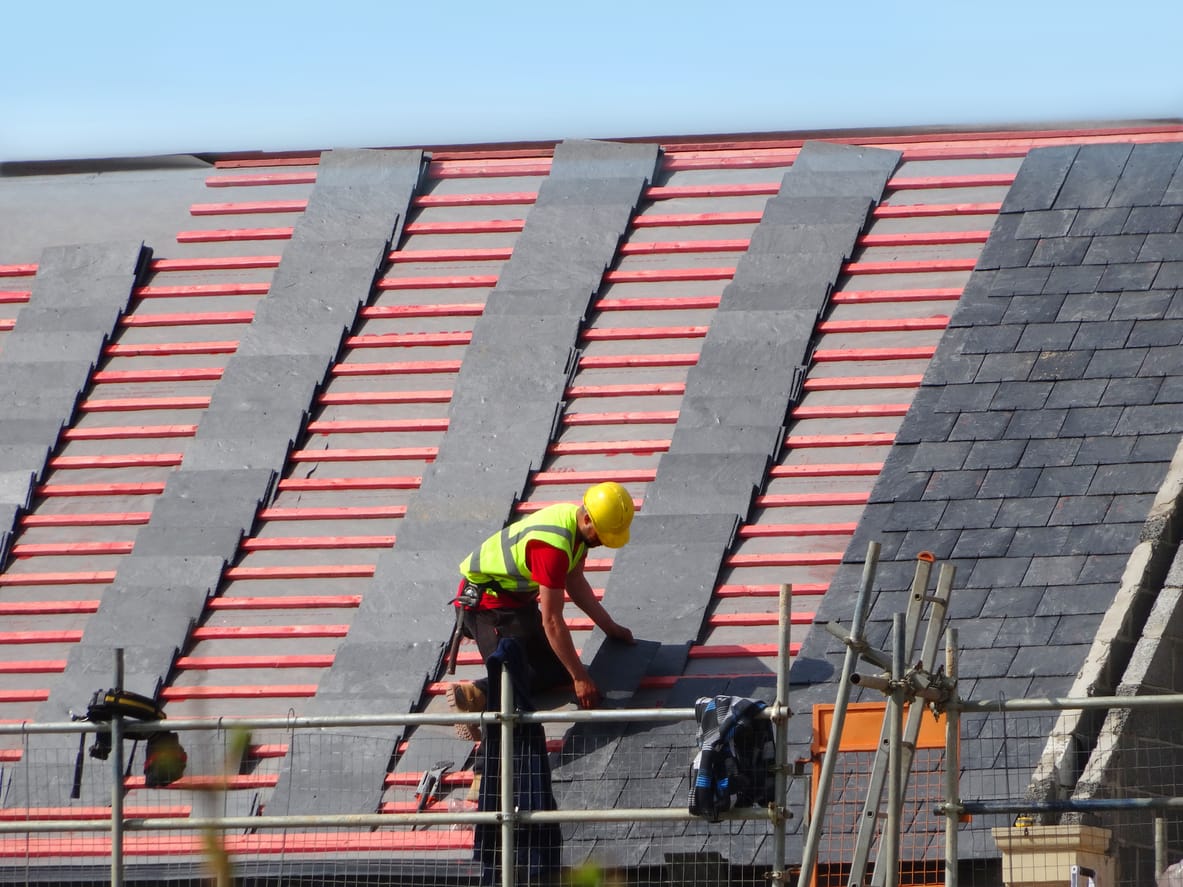 After narrowing down the candidates to a list of a few finalists, take the time to inspect their recent jobs. A good professional roofer should be willing to provide you with a list of references. Do not hesitate to contact those references – ask if you can drive by their homes to inspect the roofing job your candidates completed.
Look to make sure that the roof isn't peeling or missing shingles. Also ensure that there is no errant tar on the flashings, confirm that everything is uniform and neat. Ask the references if the work was done in a timely manner, if it was on budget, and if the roofer took care not to damage the house or yard of the client. A good roofer will receive glowing reviews on all accounts.
Check on the Important Paperwork
The roofer you choose should be able to provide proof of insurance. They should carry at least one million dollars of liability insurance to protect themselves and their clients and clients' property. Ask to see the paperwork proving the authenticity of their insurance policies.
The roofer should also offer a warranty on their work, in case something unexpected goes wrong. Even the best professionals – in any profession – make mistakes or encounter unforeseen circumstances. A quality roofer, as in any industry, will offer a warranty to ensure that even if something goes wrong, you will still, in the end, receive a quality product.
Ask the Professional Roofer Questions!
It is recommended that discerning consumers ask the following questions when interviewing a professional roofer:
If the answer is no, wonderful! You've already met and spoken with the person who will be performing the labor, so you know the laborers involved and (hopefully) feel confident in their abilities. If, however, the roofer uses subcontractors, you should ask for information on those workers, as well. Has the roofer used them before? Which of the jobs did said subcontractors complete? Do they, too, have insurance?  Everything you'd want to know about your roofer, you want to know about the subcontractors, as well. Remember, you need to protect yourself and your property.
Hopefully, you were already able to ascertain this information from the jobs you inspected from the professional roofer or roofers you're interested in. However, on the chance that you're considering using a young or new roofer who may not have many jobs under his or her belt yet, make sure that there are some profession – or even personal – references that you can call that will attest to the professionalism of the roofer you're planning to hire.
In some states, roofers may be required to carry a license. Familiarize yourself with the required qualifications in your area or state so that you can be sure that your chosen roofers meets all state standards.
Most professional roofing contractors are, of course, reliable, reputable, hard-working businessmen and women who are trying to make an honest living by providing an important service to their communities. However, it is important, as the homeowner, that you perform your due diligence to ensure the safety of everyone involved – yourself, the roofer, and of course, your property.
Your roof is the first line of defense for your home. It protects you from the weather, and provides a literal and metaphorical barrier between you and the world. For such an integral part of your home and the protection of your precious people and possessions, be sure to thoroughly vet any professional roofer you may consider when repairing or replacing your roof.  Make sure the man or woman you hire is professional, reliable, reputable, considerate, punctual, and serious about their work to ensure you get the best possible product to increase the longevity of your home.