The Different Types of Asphalt Roofing Shingles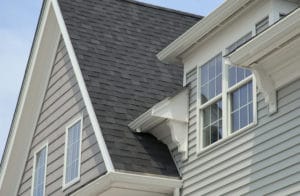 Once you have chosen to go with asphalt shingles for your roofing material, you must next pick which kind of asphalt shingle you would like to use. However, you have to choose between the different types of asphalt roofing shingles.  An article on certainteed.com states that there are 3 main types of asphalt roof shingles. The 3 types of asphalt roofing shingles are strip shingles, dimensional shingles, and premium shingles. The article continues to inform that the original roofing shingles are the strip shingles, which are commonly designed to look like slate. In addition these are the lightest weight roofing shingles, and provide a flat look to your roof.
Click here to read the full article at certainteed.com.