Residential Roofing Services
Piedmont Roofing is a standing seam metal roofing company located in Virginia.

At Piedmont Roofing, we provide a multitude of residential roofing services to choose from. Whether you're looking for timeless shingle roofing, or modern metal roofing, our qualified contractors can help.
Our Residential Roofing Services
We are your trusted roofing contractor. Regardless of your needs, Piedmont Roofing can help. From metal roof installation, to emergency roof repair, we have the expertise and the experience for residential roofing project.
Standing Seam Metal Roofing Projects
Gutters and Spouting Services
Metal Roof Painting
Rubber Roofing
Shingles and Slate Roofing Projects
Snowguard Systems and Installation
Emergency Roof Repair
Standing Seam Metal Roofs
With over 100 metal roof installations per year, Piedmont Roofing has the experience and know-how needed to make your standing seam metal roofing project exceed all expectations.
At up to 20 percent cooler than other roofing solutions, standing seam metal roofs improve energy efficiency and help you to live a greener, more eco-friendly life.
We rely on durable and outstanding Kynar pre-painted roofing technology for a finish that holds up as beautifully as it looks. Our metal roofs are Energy-Star rated for efficiency and reliable enough to last for over 35 years.
With our expertise, we have provided flawless residential roofing services to 16 counties in Virginia since 1977.
Gutter and Spouting
Your gutters and spouting may seem like just an afterthought, but they're integral to the longevity and durability of your roof. Well-placed and installed gutters channel water, snow, and debris off of your roof and onto the ground, preventing damage, rot, and mildew.
At Piedmont Roofing, we know gutter and spouting. Whether you have a standing seam metal roof, a solar roof, or something else entirely, we can improve on your current drainage system, and protect your home.
Metal Roof Painting
Protect and rejuvenate your metal roof with a fresh coat of paint from Piedmont Roofing. No matter who installed your original metal roof, we can restore it to its natural beauty.
Updating your home? We can update the color of your roof to make a wide variety of stylistic choices.
Prefer a natural metal finish? Ask us how we can create a gleaming, glinting finish with durable, rust-repelling properties during this year's maintenance call.
Rubber Roofing
Install rubber roofing to your flat residential or commercial roof and experience the very best in moisture repellency, mold prevention, and durability. Our water-tight rubber roofing materials make leaks and cracks a thing of the past.
Rubber roofing is preferred not only for its water repellency, but also for how easy it is to repair. Your rubber roof should last for approximately 25 to 30 years, but if an issue does arise, fixes are quick and easy for our contractors.
Shingles and Slate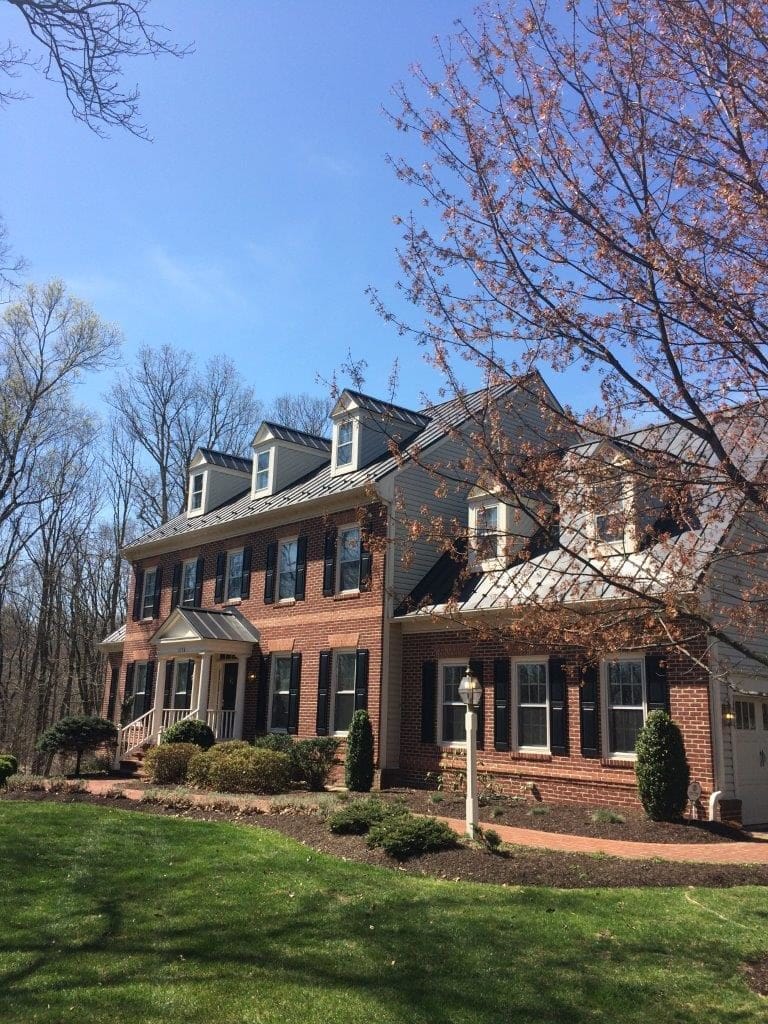 Re-roof your home with brand-new shingles or slate and get the classic look you crave for your home. Our residential roofing contractors can install or repair either option quickly and easily at an affordable price.
Second only to metal roofing, slate mimics the appearance of a stone roof and is durable enough to resist even intense weather systems. Colors include stately greys, deep browns, and gorgeous earth tones.
Shingles remain America's favorite option for residential roofing services. Simple and effective asphalt shingles install quickly and easily, and when installed correctly, lock out water and resist mold development.
Snowguard Systems
Ward off ice and snow damage this year with Piedmont's world-class snow guard rail system. Snow guards installed onto the roof's surface channel ice and snow down an off of your roof, preventing weight and moisture damage.
Emergency Roof Repair
Get help with your emergency roof repair lightning-fast when you call Piedmont Roofing. We strive to respond to all repair calls in a timely and efficient matter. Don't struggle on your own--let our contractors specializing in commercial and residential roofing services help. Call 1-800-594-8180.